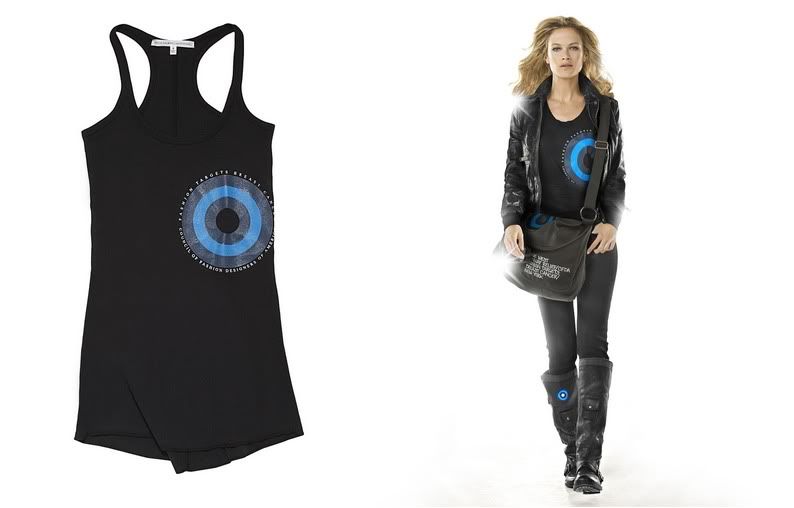 Exclusive cotton tank top by celebrity stylist Leslie Fremar in partnership with Fruit of the Loom.Click here for Program details Razorback longer length tank top. Shaped sided seams for a flattering fit. This tank top cost $25.00 (I'm buying this =D)




Military-inspired leather boot with Runway Relief dog tag. These boots cost $199.00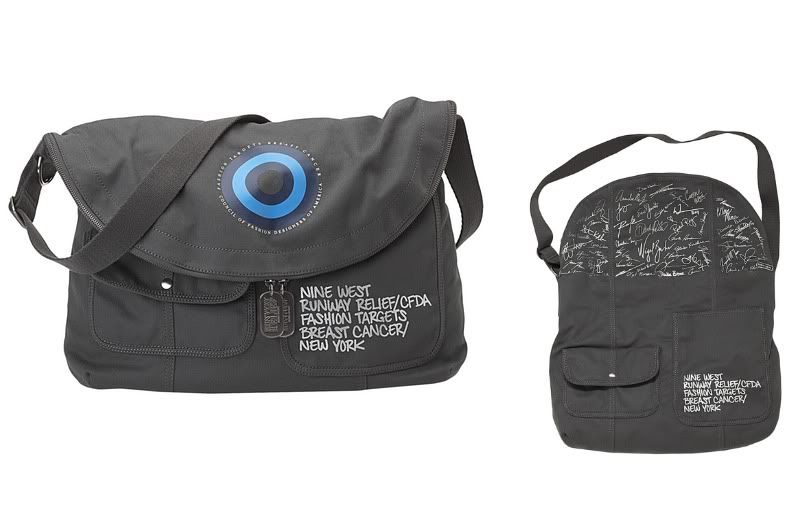 Easy on-the-go canvas messenger bag with adjustable straps. Interior lining features signatures from participating models, Nigel Barker and CFDA members. This bag cost $59.00


All of these items are from Nine West Runway Relief. 100% of the proceeds from the sale of this tank top, messenger bag, and boots will be donated to the CFDA's Fashion Targets Breast Cancer. Exclusive cotton tank top by celebrity stylist Leslie Fremar in partnership with Fruit of the Loom.



An exclusive behind the scenes look at Nigel Barker's NYC shoot for Nine West's Runway Relief campaign.